2021-January-20: THANK YOU for your support and ❤️ these past months.
Best wishes to you for the upcoming year!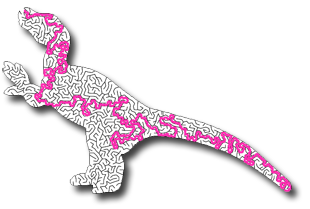 Easy Dinosaur Mazes by KrazyDad
Each book contains 12 mazes.
The book are in PDF format and need the Adobe Acrobat Reader to view or print. If you like these mazes, also check out my other puzzles.
LOOKING FOR ANSWERS? Aren't we all... You'll find answers for all the mazes here.


If you can afford it, please help keep KrazyDad running by making a donation via PayPal. 💓 Thank you!!
Prefer to donate by mail or Venmo?
Here's how.