Puzzles for Prisoners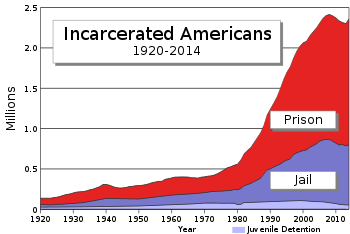 "The United States is home to 5% of the world's population, but 25% of the world's prisoners. Think about that."
— Barack Obama
Since starting this website, I've been receiving letters from prison inmates, asking for puzzles. Like the rest of us, these men (they're mostly men) need to exercise their brains, but are given very limited opportunities to do so. They are generally unable to print out puzzles on their own, and they don't have regular access to computer software.
My wife Janet and I will send out a few puzzles whenever we get a letter from a prisoner, and perhaps as a result of this, the frequency of requests has grown a lot over the years. As you can imagine, an inmate can go through a lot of puzzles very quickly. Perhaps you would like to help?
If you'd like to send puzzles by mail to a prisoner, contact my wife, Janet, at mom @ krazydad.com and she'll send you an address or two, as well as some useful advice.
Prefer to donate? Here you go.
---
Copyright © 2023 by KrazyDad. All Rights Reserved.
Privacy Policy
Contact Krazydad
Discord server